Shop for rent in Castelo Branco
General details of the property
State: Used
Equipped kitchen: Não
Gross area: 152 m2
Bathrooms: 2
Fireplace: Não
Useful area: 152 m2
Land area: 404 m2
Year of construction: 1999
Terrace: Não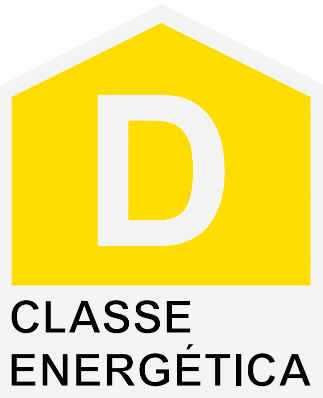 ---
Shop for rent with a useful area of 152 m2.

Consisting of 3 independent rooms, a pantry, a kitchen, storage room and two toilets one of them complete.

With a location where housing and commerce predominate so far. Quiet area.

With air conditioned and water heating is electric.

Parking at the place where it's inserted.

ComprarCasa is a Real Estate Network integrated exclusively by members of APEMIP (Association of Professionals and Real Estate Mediation Companies of Portugal), guaranteeof professionalism and protection of the rights of consumers and users.

APEMIP currently occupies a prominent position in the national real estate market, either by the continuous commitment to affirm the role of the real estate mediation professional in our society, or for the conquest of a greater share in the real estate transaction market, in line with the motto "Strengthen Mediation, Boost the Economy and Serve Consumers".

For its part, uci (Real Estate Credits Union) is a Financial Institution specialized in the granting of housing credit to individuals through professionals in the real estate sector. UCI is the result of a joint venture between two of Europe's largest financial groups: Grupo Santander, the BNP Paribas Group. From this union comes the commitment to help develop the real estate mediation sector, putting at your fingertips the best tools that enable the real estate business to be enhanced.

In this sense, it is perfectly logical that these two reference entities in the real estate mediation sector (APEMIP and UCI) have, in June 2004, concluded a collaboration agreement giving rise to ComprarCasa – ApEMIP Real Estate Network

ComprarCasa begins its commercial activity in August 2004 based on the mission of "Being the Largest and Best National Real Estate Network offering multiple services to real estate agents, based on the concept of common brand", enabling and enhancing synergies that become added values for the market, namely for you who want to sell, buy, lease or trespass a particular property.

Quality Policy BuyCasa Castelo Branco

BuyCasa Castelo Branco is committed to providing a service of excellence to the various actors in the real estate mediation sector, providing for this the best tools that enable the real estate business to be enhanced. This business concept, although original, has traditional values in its genesis:

Professionalism; Commitment; Ability and Competence.

The policy adopted by ComprarCasa Castelo Branco consists of working, under a Quality Management System, economical, effective and dynamic, documented and verified regularly to continuously improve its suitability and effectiveness, systematically renewing itself with a view to continuous improvement of the company's performance, thus ensuring the adjustment to the needs of internal and external customers, enabling you to achieve the goal of offering the customer a quality service and added value.

The Quality Policy of the ComprarCasa Network provides a benchmark for establishing and periodically reviewing the objectives of the Network and ensuring compliance with the requirements of the standard, Legislation, Regulation, Quality System implemented and other requirements applicable to the activity.
Features of the property
General
Storage / utility room
Views: City view
Solar orientation: East
Built year: 1999
Energetic certification: D
Acessos: Transportes públicos, Auto-estrada
Serviços: Supermercados, Bancos, Correios, Farmácia, Infantário, Centro de saude, Policia
Zona envolvente: Residencial, Comercial
Vistas: Cidade
Inside
Air conditioning
: 9 - 8 - 16
Kitchen: Exaustor, Máquina lavar roupa, Placa e forno, Móveis
AquecimentoTermico: Eléctrico
Caixilharia: Alumínio
Aquecimento água: Eléctrico